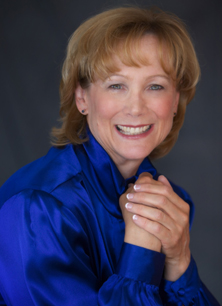 Fee Range: Flexible
Location: Colorado
Book Marianne R. Neifert.
Marianne Neifert, M.D., better known as Dr. Mom®, is a seasoned Christian, well known pediatrician, dynamic professional speaker, author, and mother of five adult children and five grandchildren. Dr. Mom® is an ideal keynote speaker and workshop leader for Christian organizations, Women's ministries, Church events, and faith-based schools. Convinced that God cares deeply about the unique stressors on contemporary women, Dr. Neifert brings Biblically-based, practical and empowering messages of hope and inspiration to Christian parents and women "who do too much."
Dr. Neifert holds a bachelor degree from University of Hawaii, a medical degree from University of Colorado School of Medicine, and a Master of Theological Studies from Iliff School of Theology in Denver. With the perspective of a pediatrician and the accumulated wisdom of decades of parenting experience, Dr. Neifert has authored four child-rearing books, including Dr. Mom's Prescription for Preschoolers, written with a Christian perspective and published by Zondervan. She has contributed hundreds of articles to various parenting magazines and currently writes two monthly columns for ParentLife Magazine, published by LifeWay Christian Resources. As a national parenting expert, as well as a motivational speaker on life balance issues, Dr Mom brings a Biblical perspective to diverse parenting topics and the widespread dilemma of chronic role overload.
Dr. Neifert has extensive experience teaching adult and youth Sunday School, including youth confirmation classes, and has been a keynote or workshop speaker for numerous church organizations, women's ministries, faith-based schools and parenting groups. A recovering "Superwoman"—who had 5 children in 7 years while completing her medical education—Dr. Mom is convinced that God cares deeply about the unique stressors on contemporary women and offers Biblical for "finding a balance."
A knowledgeable, compassionate, and gifted communicator, Dr. Neifert has addressed audiences in 46 states and 6 foreign countries. She has been a guest on countless radio and television shows, including the Today Show, Good Morning America, CBS This Morning, 20/20, and CNN and other national programs and has been quoted or featured in scores of daily newspapers, including Los Angeles Times, Wall Street Journal, New York Times, Dallas Morning News, Denver Post, Rocky Mountain News, Chicago Tribune, and Anchorage Daily News.
Dr. Mom effectively combines her Christian faith, medical and seminary training, personal experience, and practical wisdom to offer a Biblical perspective on the dilemmas facing contemporary Christian women, who often feel overwhelmed by the responsibilities of motherhood and the pressures of a hectic and fast-paced lifestyle. Those who have worked with Dr. Neifert uniformly attest to her authenticity, charisma, dynamic presentation style, and content-rich programs, generously laced with humor and personal stories. Dr. Mom's life-transforming message is guaranteed to convict, inform, entertain, and motivate.
Topics include:
Lord, Do You Not Care?—Biblical Solutions for Christian Women Who Do Too Much
Do You Want a Miracle?—Experiencing Hope, Healing, and Transformation
Ten Essentials for Busy Christian Women
Christian Parenting: God's Model for Healthy Self-Esteem
Christian Parenting: God's Model for Shaping Desired Behavior
Endorsements
"Thanks so much for sharing your testimony and light with us. You are an amazing inspiration to us. You were awesome!! We all loved you…thank you for sharing your time and what the Lord is revealing to you. Your words struck some deep chords in my heart. All the women there really needed to hear this message."
Women Medical Students' and Residents' Bible Study
University of Colorado Health Sciences Center
"Wonderful! Warm, fun, relevant! You're a wonderful speaker—insightful, motivating. I really appreciate your spirituality. Excellent—really enjoyed our time together. Much to think about. This topic really touches home. Thank you so much! This was a blessing and you have a great sense of humor. Loved your stories."
Christ the Servant Lutheran Church,
Louisville, Colorado
"Best intellectual laughs in a long time. The most energetic and motivating speaker I've heard in years. I was laughing so hard my eyes were watering."
Pediatric Nursing Leadership Group
Denver Colorado
"Thank you so much for your wonderful and entertaining presentation last night. I thoroughly enjoyed the humorous and compassionate way in which you offered practical tips and words of wisdom. You question and answer session was also one of the most beneficial I have ever attended!"
Hillel Academy of Denver, Colorado
"We have heard nothing but absolutely glowing reviews and we have you to thank for it…I personally could not have been more pleased."
Memorial Mission Medical Center
Asheville, NC
"I am still having feedback from people calling and raving about your talk and how they would have liked to hear you for a few hours more. Most are saying you are the best speaker we have had."
YWCA, Rockford, IL
"You were wonderful last night! I can't tell you how many calls I have had today concerning your presentation. You were a hit."
St. Anne's Episcopal School
Denver, Colorado
"Dr. Neifert is a tremendous speaker—she deserves a double E on the evaluation form for 'double excellent.'"
Iowa Methodist Hospital
Des Moines, Iowa
"Dr. Neifert was fabulous and made the entire program worthwhile."
Thunderbird Samaritan Hospital
Phoenix, Arizona