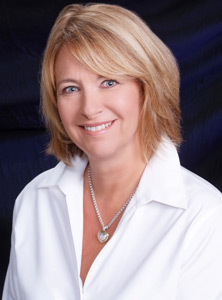 Fee Range: $500-1000, $1000-2000
Location: Ohio
Book Deborah Lovett.
Deborah Lovett is Executive Director of Women of the Well Ministry. She is also a wife, mother of two, author, speaker and a native Daytonian. Deborah loves to entertain, decorate, read, take walks in the woods, and write. Her speaking has been noted as "genuine, open, contagious, and warm." Her inviting spirit draws women in~ allowing them to experience God's love in a non-judgmental way.
Deborah's main credential is that God has called her beyond a shadow of a doubt to equip women– person by person, church by church, city by city. She desires to educate women on how to ADVANCE to overflowing with a genuine, authentic joy that is contagious; thus attracting others to Jesus! Her training began in Banking as a Vice President for sales and management. She then became the Women's Ministry Director at her local church, as well as a Sunday School teacher for women. She served on the Adult Discipleship Board for Centerville Community Church. Deb chaired the Christian Women's Club of South Dayton, Ohio. As a graduate of CLASS (Christian Leaders Authors and Speakers Services), Deborah says she has been speaking and writing for as long as she can remember! She has written several articles for the Alliance Life Magazine, and is the author of Gushing Springs, a devotional book for women. For seven years Deborah wrote an on line international motivational. She has aired on local radio and shared the Gospel in the following states: Ohio, Michigan, Florida, Missouri, Maryland, Kentucky, Illinois, Indiana, Pennsylvania, New Jersey and Alabama.
Born on a sunny, Easter Sunday to her parents, Patricia and James Carr, she was given the name of "Deborah." (Deborah was also known as a Prophetess and the Judge of Israel in the book of Judges in the Bible.) She has endured trials, hardships and sufferings that have allowed her to see the glory of the Lord, and have imparted a faith to her that is contagious to others. Jesus Christ took her by the hand and walked her through the suicide of her youngest sister, Bridgett, helping Deborah to understand the width, the depth, and the height of God's Grace for us. "It is for grace that we have been saved," became real to her as God revealed insights of His unconditional love through that extremely tragic time in her family's life. She believes that the aftershocks of grief come as a reminder of Jesus's great sacrifice for us. Deborah believes "to live is Christ and to die is gain" in a very real way.
She accepted the Lord Jesus Christ as her personal Savior in 1988 when she approached her Pastor Kenneth Mahanes to ask him if he would perform the marriage vows for herself and now husband, Tim Lovett. Little did she know, she would leave her Pastor's office as part of the Bride of Christ! Kiddingly she jokes, "It was a double wedding!" Deborah is a Christian.
Endorsements
"I had the privilege of serving as Deb Lovett's pastor for several years. She is one of the most dynamic and authentic Christians I know. Her life exudes the love and joy of Jesus Christ. I heartily recommend Deb for any event that seeks a speaker who has a fresh word from the Lord. Her vibrant spirit attracts others to Christ and her biblical and practical messages challenge others to be women of the well. She is truly a woman who drinks daily herself from the refreshing and life-giving Water of Life. The best thing I can say about Deb is that she lives what she speaks."
Dr. Kenneth Mahanes
Vice-President of Religious Life
Dean of the School of Ministry
Palm Beach Atlantic University
"It is with great pleasure that we wholeheartedly recommend Deborah Lovett as a speaker. She has a gift for making the story of the woman at the well with Jesus come alive. We felt as if we were personally sitting at the well with Jesus. Her message helped us all re-evaluate the way we view things around us. Deborah has a gift for honestly sharing her personal experiences and giving solid Biblical wisdom to women through her unique and thought provoking manner of speaking. She is personable, and humorous! We highly recommend her for any motivational retreat/conference."
Pastor Dave and Hinka Gilbert
New Covenant Community Bible Church
Philadelphia, PA 19111
Deborah's Speaking Topics
Beauty From Ashes/Compelled to Believe
Have the walls been crumbling down before your very eyes? Does your life resemble a pile of ashes? Are you constantly battling despair, addictions, sorrow and feeling hopeless? This captivating testimony will leave you breathless, refreshed and believing in God's Powerful Restoration.
Women of the Well OR Compelled to Love
Session One: Thirsty Souls -We start by understanding the power of meeting with Jesus, repentance and forgiveness in Christ, through His everlasting Love.
Sessions Two: Over Flowing Joy! — we end our day motivated to walk in the joy of the Lord by walking out our calling, using our gifts and talents, just like the Samaritan Woman did.
All sessions are 45 minutes and cover John Chapter Four in detail. Deborah suggests also that you mix and match any of her topics! Example: Woman of the Well in the morning and Beauty from Ashes in the Afternoon tie together wonderfully!
Becoming a Woman of Connection OR Compelled to Connect
Ready to move outside your comfort zone and connect with people that may not be like you? Ready to share Christ's love? This session covers seven points that will give you clear direction on how to be a Woman of Connection.
Deborah feels very passionate about this message for today's woman! This message also is drawn from the well of John chapter four!
On Guard!
Session One: Guard your Heart for it is the wellspring of life! This session is all about Loving Well to finish well.
Session Two: Standing Firm in tough times. This session teaches the basics of spiritual warfare–concentrating on the Word of God, and prayer.
"Deborah Lovett's ministry at our women's conference was powerful and anointed. She inspired and challenged women to have a personal encounter with Jesus and to believe God's word. Our church is diverse racially and generationally, and she effectively communicated to all of the women. I recommend her as a speaker and teacher; God's love flows through her."
Cindy Robertson
Congregational Care Pastor and Women's Ministries Director
Cincinnati, OH